Gusher ANSI Pumps B 73.1 Specification, Horizontal End Suction Centrifugal Pumps –
The Gusher 7071 Series is a horizontal, open impeller centrifugal pump that meets the specifications of ANSI B-73.1. The series consists of 3 power end and 33 pump sizes.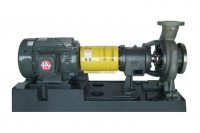 Gusher Vertical Heavy Duty Pumps
Gusher Vertical Heavy Duty Pumps provide a complete, reliable and economical solution. The Gusher Heavy Duty Series Vertical Pumps are easy to operate and maintain, coming with the added benefit of substantially reduced maintenance costs and are backed by award winning service.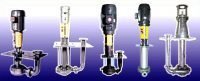 Gusher Vortex Pumps
8 sizes offering up to 400 foot head and 2800 GPM capable of handling solids up to 6 inches.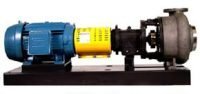 Gusher Molten Metal Pump
Gushers Molten Metal pumps handle lead, babbitt, solder, tin, zinc, spelter, and other molten metals at temperatures up to 1200°F. These pumps are standard with stainless steel shaft, pump parts made of cast iron, and carbon steel screws.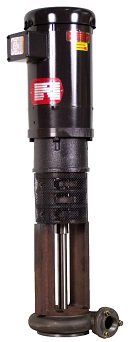 Gusher Coolant Pumps and Tank Units
Gusher offers replacement machine tool coolant pumps for Fuji, Mitsubishi, Toshiba, Hitachi, and Yasukawa. Contact our Sales department for your specific application.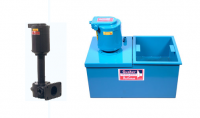 Gusher CL-CC Pumps
Capacities to 1600 GPM and heads to 700 Feet. Applications include water purification, parts washers, paint systems, and many more.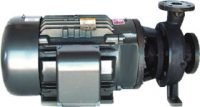 Gusher Screw Pump
For cooling lubricants. These pumps ensure performance with special case coatings. Flow rates up to 160 GPM.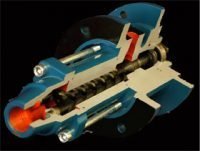 Gusher Vertical Turbine Pumps
Flow rates exceeding 15,000 GPM. Ideal for central coolant systems, cooling towers, paint, waste treatments, and many more high-pressure applications.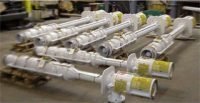 Gusher DIN Pumps
Pump dimensions are designed to match the DIN 733 standard.